Our Mission is to promote an abundance of wellness by supporting the body's natural healing processes.
We look forward to seeing and serving you!
Chiropractor Atascadero
Helping You Stay Well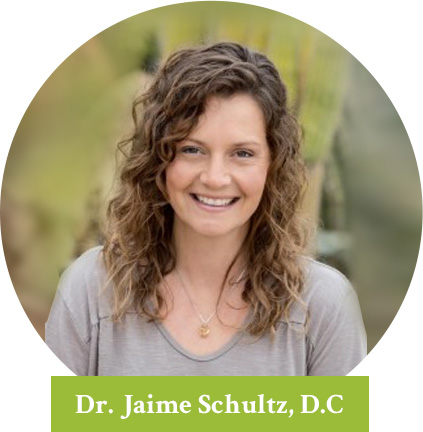 Looking for an Atascadero chiropractor? You're in the right place. Welcome to Hometown Chiropractic!
I'm Dr. Jaime Schultz, a chiropractor in Atascadero serving North San Luis Obispo County. Allow me to introduce you to safe and natural chiropractic care, and if you're active, why it makes sense to have a chiropractor on your health care team.
After my own high school sports injury that didn't resolve until after a visit to a chiropractor, I decided to become a chiropractor myself. I remember what that first visit was like, so I have a special affinity for those in Atascadero who are apprehensive or maybe a little nervous. Here's what you can expect:
Communication – You'll find that I take the time to anticipate questions and provide answers you need to make wise decisions about your health.
Family Atmosphere – Ours is a family practice, so you'll see newborns and infants as well as seasoned citizens who want to be their very best.
Sports Injuries – I participate in triathlons, soccer and half marathons and have additional training as a board Certified Chiropractic Sports Physician.
Nutritional Testing – Discover what your body is really telling you about food. Take the guesswork out of all the information out there.
Respect – My job is to offer the very best chiropractic care I can, and your job is to decide how much of it you want.
Explore our site and discover why so many of your Atascadero neighbors have selected Hometown Chiropractic. Review our orientation video and current eNewsletter. Call and arrange a consultation today and see if you're a good candidate for today's chiropractic. I look forward to meeting you!